YCLIENTS IS A POWERFUL AND INTUITIVE AUTOMATION PLATFORM
YCLIENTS IS A POWERFUL AND INTUITIVE AUTOMATION PLATFORM
YCLIENTS – МОЩНАЯ И ИНТУИТИВНО ПОНЯТНАЯ ПЛАТФОРМА АВТОМАТИЗАЦИИ
YCLIENTS – МОЩНАЯ И ИНТУИТИВНО ПОНЯТНАЯ ПЛАТФОРМА АВТОМАТИЗАЦИИ
YCLIENTS IS A POWERFUL AND INTUITIVE AUTOMATION PLATFORM
Time saving
Automatic calculation of revenue, reconciliation of cash registers, search for discrepancies, calculation of salaries. 15 minutes instead of several days.
Remote control
The Manager always knows how much money should be in the cash register. The history of changes to records shows how each employee keeps records.
Accounting for all types of payments
All payments: cash, non-cash, online payment, bonuses, sales to random customers from the street. Reports for the day and for the selected period in the context of goods and services for the purpose of payment.
Exception of errors
Automatic verification of unpaid records, a report on discrepancies and canceled records will reduce the impact of human factors and eliminate theft.
Preventing financial problems
A clear transaction history allows you to anticipate critical expenses and cash gaps before they occur and quickly take action.
Accounting for all types of expenses
For purchases, staff salaries, and any items of expenditure that you have added. Clear visual display - in numbers or graphs, which allows you to plan and build forecasts.
Reducing customer churn
Customers will not go to competitors, so as not to lose the accumulated bonuses and discounts
The average check payment
Customers are more likely to order additional services if they spend less on the main visit.
Frequency of customer visits
Customers will allow themselves to come more often if you offer them a discount or bonus
Cumulative discount
Multiple calculation rules, automatic notifications, flexible discount thresholds, time limits, and more.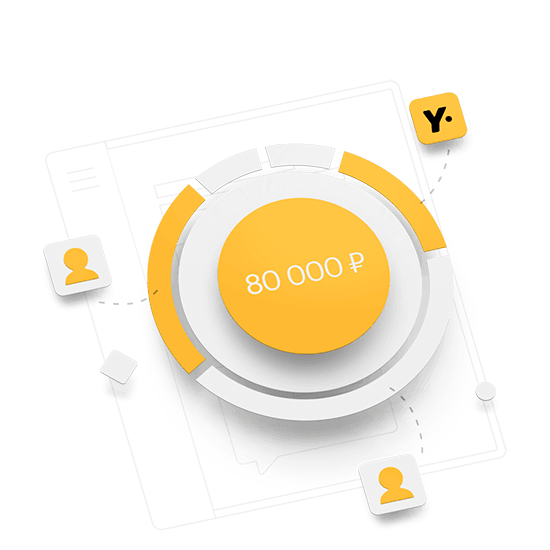 Accurate calculation without errors
The program eliminates errors that are inherent in manual calculation and prevents repeated issuance of salaries for one period
15 minutes instead of several days
It takes only 15 minutes to calculate the salary of a small company (15 employees)
History of settlements in one place
The system stores the history of settlements for any period - there will be no disagreements with employees
recording takes place online
People like to sign up online. 25% of recordings occur outside of business hours or when it is inconvenient to call from the workplace. Worse, if the phone is busy or no one picked up the phone, so you have to look for another place on the Internet.
recorded more than five times
In addition, if customers feel taken care of at the booking stage, they are more likely to become permanent in the future: 42% of visitors who have signed up online, in the future, sign up more than 5 times to the same company.
And this is only a small part of the areas in which your business can be automated.
Don't lose customers on the site using an online account
Automate your business with our knowledge base
Control sales using the financial accounting module
Make the right decisions using the Analytics module
Reduce the number of lost customers using CRM